Eye of Shiva
Posted by Thor on August 13 2007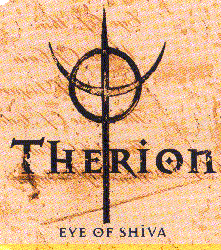 Eye Of Shiva
Rok Wydania: 1998
Utwory:

1. Eye of Shiva (radio edit)
2. Birth of Venus illegitima (radio edit)
3. The rise of Sodom and Gomorrah (album version)
4. Eye of Shiva (album version)


Jest to tak zwany promo-cd, na którym Therion zamieścił lekko zmiksowane utwory mające ukazać się na Vovin. Potem rozesłano tę płytkę do stacji radiowych. Jako ciekawostkę można napisać, że "Eye Of Shiva" (Oko Shivy) nigdy nie miało ukazać się w sprzedaży, ale Nuclear Blast umieścił nadwyżkę kilku egzemplarzy w ofercie sklepu internetowego :) (i dzięki temu można sobie ściągnąć przy odrobinie szczęścia zmiksowane wersje utworów). 

-
Comments
No Comments have been Posted.
Post Comment
Please Login to Post a Comment.