English - The real and shocking meaning of Therion lyrics
Posted by Thor on September 04 2007
REAL, SHOCKING MEANING OF THERION'S LYRICS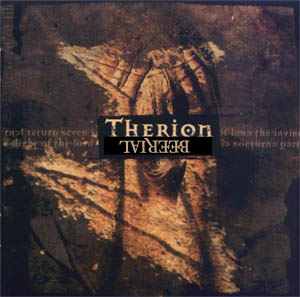 Everybody know that Chris likes beer, everybody know that people like beer, and everybody know that one cannot live without beer. The author of Therion's lyrics, Thomas Karlsson knows it too - in his texts he has hidden lot of invocations of this venerable drink. What Therion would be, if lyrics and song titles told us directly about its really meaning. After lot of slepless nights and horrible mornings ;), finally I found the hidden message, I got to know which titles are only a cover, which lyrics under the surface made of gods and myths, have something completly different. They don't talk about god, they talk about, about... Take a look!


Beer Of Sodom And Gomorrah
Beer Of Venus Illegitima
Beer Of The Hydra
Beer Of The Gods
Beer Of Aluqah
Beer Of Luna
Beer Of Cain
Beer Of Kingu
Beer Of Doom
Emerald Beer
Three Ships Of Beerik
The Beer Of Swedenborg
Wonderus World Of Beer
Sirius Beer
A'arab Zaraq Beer & Dreaming
Beer Reginon
The Beer In Black
Beerek Taus
Here Comes The Beer
Seven Secrets of the Beer
Rise Of Sodom And Beereera
Some examples of hidden meaning on the last records:
Collect the beer of Kingu from the great old cup
(track called Blood Of Kingu)

Inside your veins the beer of the demon flow
(Blood Of Kingu)
In Sibiria you saw the Black Munk drink
Russian Gnostic beer of hidden wisdom
(The Khlysti Evangelist)

The caravan is close to enter
Inside the land of Beer
Rivers of beer and sented likes
Beyond the desert dunes
(The Wondrous World Of Punt)
Enter the path of Runa
And drink cool great beeer of Urd
(Uthark Runa)
When you drink the beer you'll ride a beam
All across the world, in every place
(An Arrow From The Sun)


We want a new beer called Abraxas!
(Abraxas)
Gewunden in Leid
Doch fühlst es kaum
Du stahlst der Sonne Bier
Erleuchtest der Menschen Nacht
(Feuer Overtüre/Prometheus Entfesselt)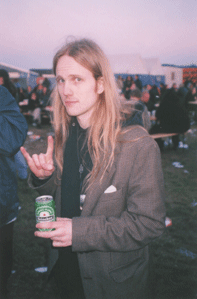 Don't kill me whoever you are, dear reader! If you didn't laugh, drink some beer dude. In beer we trust! :)
Thanks for help to Mrees.
Post Comment
Please Login to Post a Comment.