The Beauty In Black
Posted by Thor on August 13 2007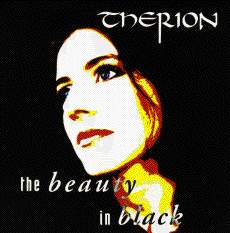 The Beauty In Black
Rok Wydania: 1995
Utwory:
1. Arrival ot the darkest queen
2. The beauty in black
3. Evocation of vovin
4. The veil of golden spheres
Od webmastera:
Singiel wydany przed nadejściem "Lepaca Kliffoth". Sam Chris nie był przekonany do tego pomysłu, ponieważ jak powiedział, sam nie wie na co komu single, jednak postanowił spróbować i nie traktuje tego krążka jako bardzo poważnego wydawnictwa. Ostatni utwór nagrał raczej dla zabawy, jednak twierdzi, że The Beauty In Black to w chwili obecnej prawdziwa gratka dla kolekcjonerów.



Teksty: tutaj

Post Comment
Please Login to Post a Comment.