PORTUGUESE - Beer
Posted by Thor on September 05 2007 11:14:26
---
O verdadeiro e chocante significado das letras do Therion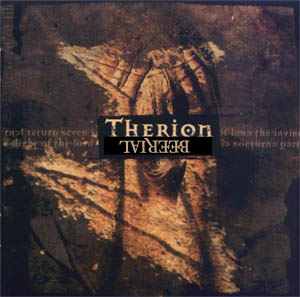 Todos sabem que Chris gosta de cerveja, todos sabem que as pessoas gostam de cerveja, e todos sabem que uma pessoa não consegue viver sem cerveja. O autor das letras do Therion, Thomas Karlsson, também sabe disso - em seus textos ele escondeu muitas invocações dessa bebida venerável. O que seria do Therion, se as letras e os nomes das músicas nos contassem diretamente seu verdadeiro significado. Depois de muitas noites sem dormir e manhãs terríveis ;), finalmente encontrei a mensagem secreta, eu descobri quais nomes são apenas uma fachada, quais letras sobre deuses e mitos tem algo completamente diferente. Elas não falam sobre deuses, elas falam sobre, sobre...Dêem uma olhada!


Beer Of Sodom And Gomorrah
Beer Of Venus Illegitima
Beer Of The Hydra
Beer Of The Gods
Beer Of Aluqah
Beer Of Luna
Beer Of Cain
Beer Of Kingu
Beer Of Doom
Emerald Beer
Three Ships Of Beerik
The Beer Of Swedenborg
Wonderus World Of Beer
Sirius Beer
A'arab Zaraq Beer & Dreaming
Beer Reginon
The Beer In Black
Beerek Taus
Here Comes The Beer
Seven Secrets of the Beer
Rise Of Sodom And Beereera

Alguns exemplos de significado escondido nos últimos álbuns:
Collect the beer of Kingu from the great old cup
(track called Blood Of Kingu)

Inside your veins the beer of the demon flow
(Blood Of Kingu)
In Sibiria you saw the Black Munk drink
Russian Gnostic beer of hidden wisdom
(The Khlysti Evangelist)

The caravan is close to enter
Inside the land of Beer
Rivers of beer and sented likes
Beyond the desert dunes
(The Wondrous World Of Punt)
Enter the path of Runa
And drink cool great beeer of Urd
(Uthark Runa)
When you drink the beer you'll ride a beam
All across the world, in every place
(An Arrow From The Sun)

We want a new beer called Abraxas!
(Abraxas)
Gewunden in Leid
Doch fühlst es kaum
Du stahlst der Sonne Bier
Erleuchtest der Menschen Nacht
(Feuer Overtüre/Prometheus Entfesselt)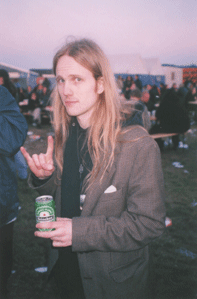 Quem quer que seja, não me mate, querido leitor! Se você não riu, beba um pouquinho, cara. Em cerveja acreditamos! :)
Obrigado pela ajuda, Mrees.

Traduzida por Paulo Squarsoni


Comunidade brasileira do Therion no orkut